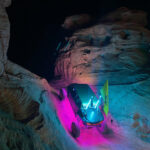 Ultimate ROKIT Flexible Strip Light kit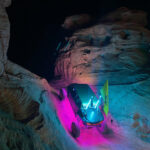 Ultimate ROKIT Flexible Strip Light kit
$350.00 – $500.00
$350.00 – $500.00
includes all wiring (switch, fuse, relay, controller , complete harness) remote LED Light Strips backed with 3M double sided sticky tape.  there is additional wiring required with these kits because of the sheer volume of LEDs but once again everything is included to make your install process Plug N Play and as simple as possible!
4X 4Ft strip light kit has 576 LEDs (Equivalent to 48 of our standard Rock Lights)
6X 4Ft strip light kit has 864 LEDs (Equivalent to 72 of our standard Rock Lights)
Description
Looking for a truly unmatched rock light system that will make you and your machine STAND OUT!? Made with the same High Quality LEDs your used to seeing in our popular Standard/ Magnetic rock lights.  We pack 36 LEDs (equivalent to 3 rock lights) into every foot of FLEX strip!!  we offer this kit in 4X 4FT (16ft) or 6X 4FT (24ft) strip options.